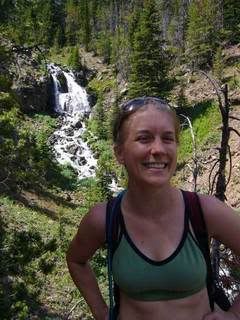 There is this incredible woman I love. Her name is Virginia. She lived with us in California, cared for our kids (to this day when I want to pull my hair out, I still think..."What would Virginia do?". She is this rather luminescent little spark plug, who can chug along at about 4 1/2 miles an hour on a stout hike after a night on the floor at the hospital (she's a nurse who works the night shift).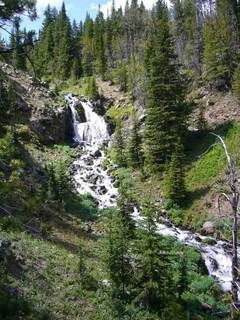 She moved here to Montana after visiting at Christmas, and lived here for a year, trying to make it work. Alas, the evil reality of student loans loomed large, and she is gone... she drove back to San Francisco yesterday, and Bozeman is a poorer place without her.
This was our final hike together, (Unfortunately, we didn't make it all the way up to heather lake, or even Emerald lake, because I have been a titch crippled lately... more on that later), but we had a good hike.
I'll miss her!