I gotta say, this year it ROCKED being a mom. My awesome hubby of doom is getting me an ipod so I won't be lonely driving to and from training camps, and I can listen to "Wait Wait Don't Tell Me" from NPR, which I am totally addicted to.
My own incredible mother sent me some magnificent earrings, and a beautiful card, telling me not to worry, I DO know what I am doing... (as a mom, anyway) which is nice to hear, because sometimes you can't be so sure...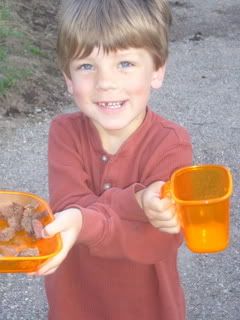 We started out by camping up at Hyalite, and visiting with some friends. Bodhi decided it would be fun to ride his burly little off roading trycicle INTO the freakin' creek. Thank GOD he had the presence of mind to bail off the bike a second before he hit the water. A true mommy moment... don't freak out, don't freak out, don't freak out...
Anyhow, several beers later (for me, not for Bodhi) all was right with the world again, and we had a great dinner and hung out in front of the fire.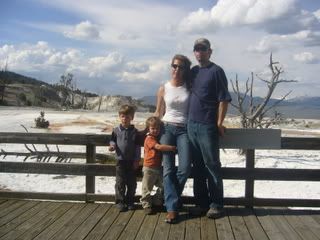 Next day, NO TRAINING! Kids and dad made me pancakes, then we headed off to do some mini bouldering just outside of Gardener. These little dudes are really climbing! So cool to see them accidentally using good technique and getting comfortable climbing some pretty technical stuff!
Then we headed into Yellowstone and checked out the Cyanobacteria as it entombed some trees that had died due to the highly acidic environment. Yes, this is RIGHT up Ethan's alley, and we took a bunch of pictures of it.
Next stop, picnicking, then Chico Hot Springs for a quick soak and dinner. Kiddos crashed out on the way home...
On the way home, Tom told me he's glad I'm the kind of girl that will climb in a dress and stop to look at the river... I'm glad he's that kind of girl too, it makes it easy for us to get along...
Now if only we can put some alone time in the equation, we'll all be a happy family!